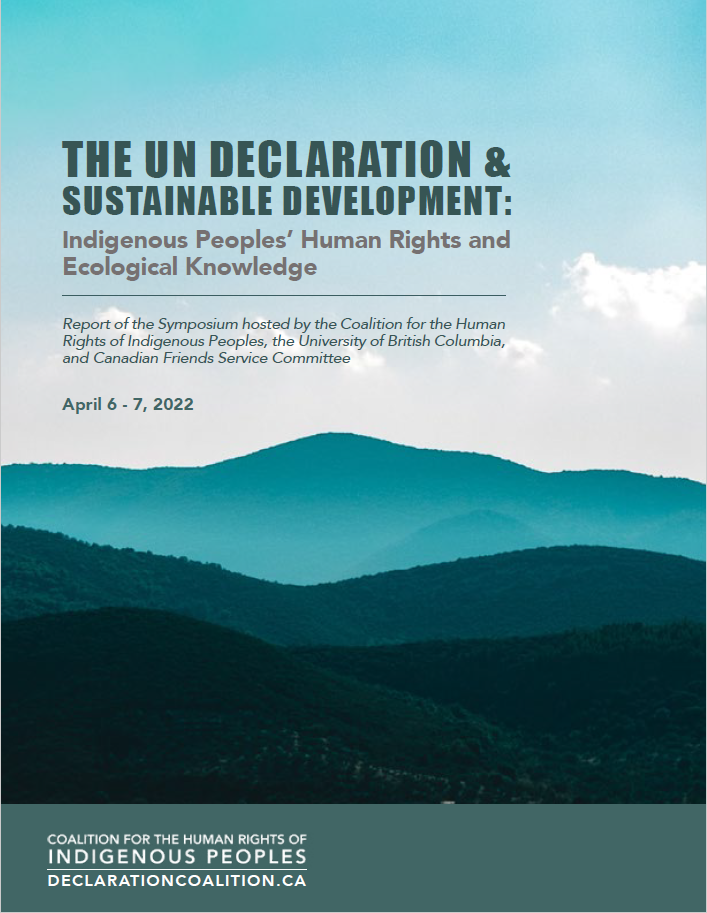 Click to read more about SUSTAINABILITY and the HUMAN RIGHTS OF INDIGENOUS PEOPLES
---
Sustainable Development Goals
Human rights are at the heart of the 2030 Agenda for Sustainable Development. This is reflected in the Agenda's explicit commitments to "realize the human rights of all", the relevance and significance of the various sustainable development goals to fulfillment of human rights, and the Agenda's broader call that sustainable development must be inclusive of historically marginalized and disadvantaged individuals and groups.
The Sustainable Development Goals have particular significance for Indigenous peoples who are striving to overcome decades and centuries of economic, social and political marginalization and dispossession. Implementation of Agenda 2030 and the UN Declaration on the Rights of Indigenous Peoples are undeniable interconnected and interdependent. Fulfillment of Canada's commitments under Agenda 2030 and in respect to the UN Declaration requires a critical understanding of how they are interrelated.
---
Learn More…
Joint Statement on Sustainable development
Joint Statement of Coalition for the Human Rights of Indigenous Peoples delivered by Haana Edenshaw at the Eighteenth Session of the UN Permanent Forum on Indigenous Issues
Indigenous Peoples' Human Rights, UN Declaration and Sustainable Development in International Law
By: Paul Joffe
The central purpose of this paper is to address Indigenous peoples' human rights and the UN Declaration on the Rights of Indigenous Peoples1 in the context of sustainable development. All these elements are grounded in international law2 and this paper addresses these issues from an international law perspective.
Protecting Indigenous Peoples' Rights through Indigenous Peoples' Participation in Decision-Making: A Climate Change Example
By: Brenda L Gunn
Indigenous peoples' right to participate in decision making is a key and foundational right. Fulfilling Indigenous peoples' right to participate in decision making is key to protecting and fulfilling other rights including the right to self-determination, the right to lands, territories and resources, and the right to culture…